Choosing the best e-commerce platform is perhaps more than 50% of your e-commerce success story. After all, it is your e-commerce platform that will make the thing move for you.
It is increasingly in the media, especially at the end, that e-commerce is what is saving our economy in difficult times. Its numbers have grown far above the traditional retail average. This shows a change in the pattern of consumer purchasing behavior that has become increasingly strong in recent years.
Online stores are no longer a 7-headed axis and companies are becoming increasingly professional and customer focused. After all, nobody wants to lose their slice in a cake that only grows year after year.
After the planning, one of the key steps is to choose the best e-commerce platform for your business. And contrary to what it may seem, it is not that simple and requires a little more study, research and againplanning.
If you do a quick Google search for "e-commerce platform", numerous results will appear with solutions for online stores, paid and free.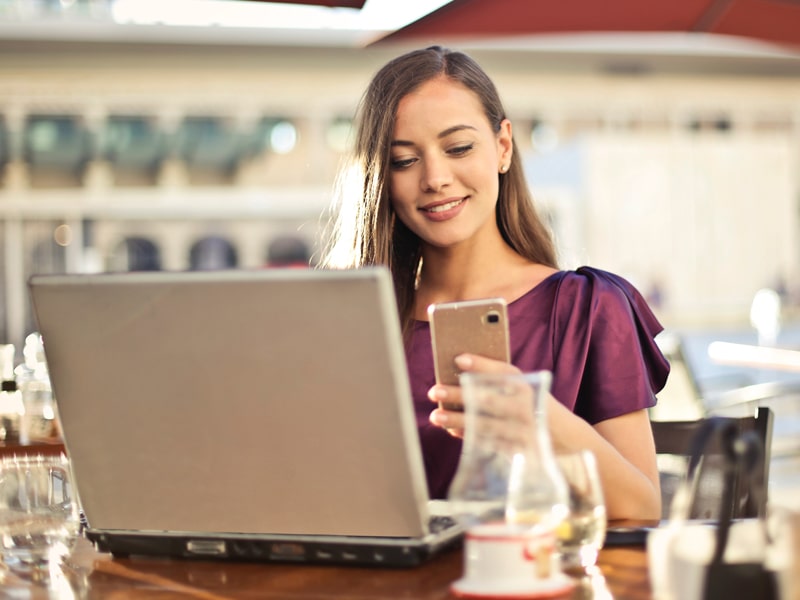 Each one of these platforms has its own characteristics and functionalities, but in the end all of them must do basic operations like: stock control, product attributes, price management (with the possibility of working seasonal promotional prices), images, product description, SEO (optimize each product page to be well positioned on Google itself).
It also has the visual part, which should be simple and light, always thinking about the user. And since this year, Google has also started to consider very strongly if the site has a version for mobile devices (responsive) to make its ranking.
The important thing is the entrepreneur to make sure about the limitations of each technology and how far they can meet your expectations in the short, medium and long term. It is recommended that you ask professionals in the area for help in choosing the best platform, it will be crucial to the success of your online store.
In addition, some points need to be considered when choosing a platform. All of them can be contemplated, or, for those who decide for a more simplified start, the choice may be for more
Limited platforms which have only a few of the requirements below:
Allows updating according to new needs?
Is the management module easy to use?
The visual part meets my communication plan, is it adherent to the identity of my business?
Does it have flexibility for integration with other technologies such as: means of payment, online chat service, information security, database, etc?
Do you have flexibility for integration with the company's internal systems?
Does it allow optimization for search engines that meet my marketing plan?
Do you have a good support channel?
Is it compatible with the main browsers?
Is it known by several professional developers?
Are there success cases that used the same technology?
What should I take into account when choosing your e-commerce platform?
Start from the investment principle. There are paid options, with monthly payment plans that can vary from the amount of products registered (the more products, the higher the monthly fee) to the amount of page views (the more accesses your site has, the more you pay).
Depending on your market, your niche, or the amount of products you will start selling initially, it's worth doing some math and see how much these amounts will impact your costs and the final price of your product.
In the "free" options, make no mistake. What is free (and usually open source) is the virtual store system, how it works and its features. The installation, configuration and customization of the look are up to the store owner.
Usually it's possible to set up a virtual store without the help of a third party using open source platforms, but this will require more learning time to complete the tasks correctly. If you choose a free platform, it is worthwhile to first research it and learn about how it works before installing it.
There are several free platform options and I recommend, in that order of importance, the following:
Magento
WooCommerce
osCommerce
Prestashop
Open Cart
As said earlier, search before you choose. See which other companies use the same platform, their sales results, customer usability, security and robustness of the system